Message from HCA Head of School, Dr. Helmer

Annual gifts from alumni, parents, grandparents and friends enhance the HCA student experience by providing flexible support that permits investment in strategic priorities throughout the year. Every student at HCA benefits from the gifts we receive. While tuition provides access to the very things that most likely impacted your decision to select HCA to meet your family's educational needs, gifts are necessary to help sustain and expand them, and provide even richer experiences for students. A gift of any size matters!
We can say this because our mission matters. How much you choose to give is a personal decision that each family prayerfully considers. The more our HCA community invests in the school, the more likely outside organizations will invest in us. Every gift is important and appreciated!
We are sensitive to the high cost of private school tuition. The model of providing a high quality education through both tuition and philanthropic support is one in which we deeply believe. This model offers our families the opportunity to give the extra that is needed with tax-deductible gifts to HCA that directly benefit their children and all HCA families. Tuition is not tax-deductible, but gifts to HCA are.
Please know that HCA prays for your continued blessing and we greatly appreciate your prayers for us as well. Psalm 37:25-26 says, "I was young and now I am old, yet I have never seen the righteous forsaken or their children begging bread. They are always generous and lend freely; their children will be a blessing." We pray this for you and would ask that you specifically pray for God to impress on your heart opportunities to financially support HCA as we strive to provide an education that is Christ Centered, College Preparatory and Family Focused.
Once again, thank you for your commitment to Heritage Christian Academy.

Sincerely,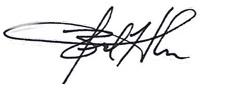 Brad Helmer, Ed.D.
Head of School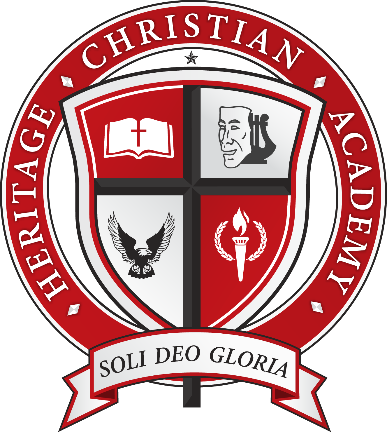 ---
For more information on participating in supporting the mission and vision of Heritage Christian Academy, please email Donna Wylie at dwylie@hcarockwall.org.
There is no donation too small to make a lasting impact on the students of Heritage Christian Academy. You can donate using the online link below or through the mail by sending cash or check to:
Heritage Christian Academy
Attn: Business Office
1408 South Goliad
Rockwall, Texas 75087
Thank you in advance for your support of this school. Your gift is greatly appreciated.
For the LORD is good and his love endures forever; his faithfulness continues through all generations. Psalm 100:5
---
Make a secure, tax-exempt donation today!
Heritage Christian Academy is recognized by the IRS as a tax-exempt organization under Section 501(c)(3) of the Internal Revenue code, and gifts are tax-deductible to the extent allowed by law. Your donation to the school is made through a secure, encrypted connection; You can give with confidence and assurance that your personal and financial information is safe and secure.

---