HCA's 'Be An Eagle' campaign is a traveling flock of flamingos tasked with helping raise funds and promote our great school in various community neighborhoods. You can help us to keep them going by sending them to visit your own yard, a friend, or a neighbor's yard. Click the link below to make a donation and schedule their next landing!
Schedule Your Flamingo Flocking Here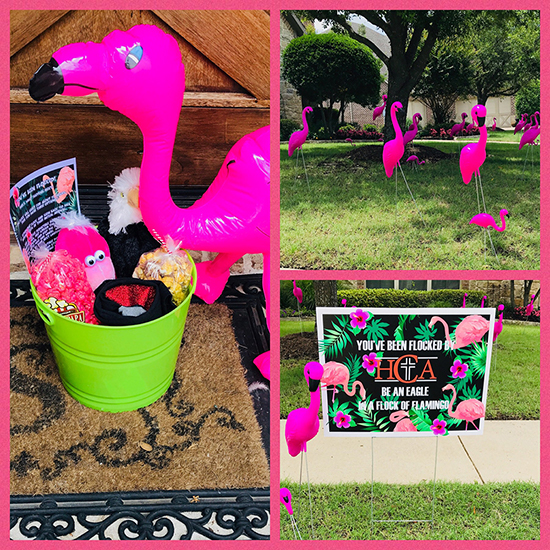 If you get flocked...you have three options:
$50 sends them on to another house. NOTE: You'll also be supporting our students, as we have NHS and NJHS students helping make this happen as to meet part of their service hours requirement this summer.
$40 has the flock and yard sign picked up from your house and brought back to the school.
You can return the flock and yard sign to the school office yourself. NOTE: We ask that they arrive back to HCA within about 72 hours, so we can send them on their next mission.
This is a great way to help promote HCA this summer as the flock comes with a yard sign. The recipient also gets a great treat basket left on their porch for being a good sport!