PTF: Parent Teacher Fellowship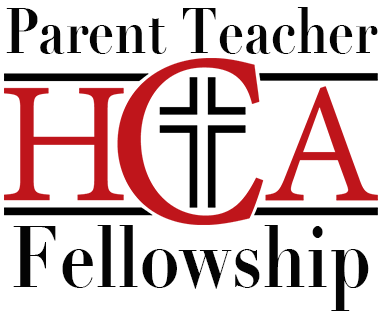 The HCA Parent Teacher Fellowship (PTF) was created to enhance the educational and spiritual welfare of the HCA students, faculty and staff as well as encourage a closer relationship between home and school. The PTF supports HCA by coordinating volunteers and providing funds for classroom, grade level, and school wide events and needs.
Classroom and Grade Level Support
Provide funds and volunteers for classrooms
Organizes grade level events
Coordinates all Room Parents, Mission Parents, and Classroom AmBASHadors
School Wide Support
Raise funds for the school
Promotes family fellowship
Expresses appreciation and encouragement for faculty and staff
Connects new and existing families
Membership and Information
During the school year, the PTF meets the second Friday of each month in Heritage Hall at 8:15am.
PTF Board Members are appointed each year and serve a minimum of two consecutive years.
For additional PTF information, contact PTF Board President Stephanie Knoerr.